A THRIVING SOUTH


Our vision as a community funder is for the south to thrive.

Our strategic vision provides the framework which Trustees use to make their granting decisions and outlines the direction the Trust takes for investing in our community.
We protect and grow the community's fund and engage in effective and innovative grant making. For over 30 years we have provided a helping hand to hundreds of people and communities in the south and plan to continue to support generations to come.
Underpinning all that we do is our commitment to the Te Tiriti o Waitangi. We are committed to working in partnership with iwi, hapū, whānau and Māori communities to support their aspirations.
Our aim is to get more people participating to enhance personal and community wellbeing. We understand the unique needs of places and communities within our region and the need to collaborate and partner to achieve greater impact together.

OUR FOUR POU (pillars)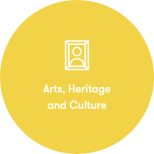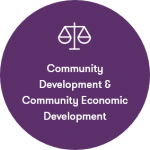 OUR VALUES | Ngā Mātāpono
Respect
Manaakitanga
We will demonstrate our respect for our community by understanding the diversity of people and views. We will show our respect and trust in the people we work alongside by being compassionate, sincere and loyal.
Integrity
Tikanga
We will demonstrate our integrity by being impartial, transparent, honest, authentic, fair and by having sound ethics.
Approachable
Whanaungatanga
We will work together with our community and build relationships through shared experiences. We will be accessible, inclusive, friendly, available and connected.
Proactive
Tūhonohono

We will keep an open mind and look forward to the future and support innovation so that our community can take the initiative and take advantage of opportunities. We will recognise the intergenerational nature of the Trust.
Connected
Kotahitanga
We will be connected to our community by keeping it at the heart of all that we do. We are committed to collaborating and working together in partnership with our community.
Responsible
Kaitiakitanga
We will demonstrate our responsibility by using our combined wisdom to be prudent, conscientious, diligent and socially responsible in our decision making to ensure appropriate guardianship of the Trust resources. We will be accountable to our community.
STRATEGY REVIEW 2023
We have achieved a lot together with our communities and partners since our current strategy was developed in 2015. However, significant events have led to unparalleled change in the last 8 years. ​
As a community trust we have a responsibility to invest and support communities in ways that will most contribute to enabling the South to thrive. ​
We want our investments in community to continue to be impactful, not only now but into the future, delivering long-lasting benefits for our communities. ​
Over the next few months, we will be undertaking a strategic review. ​
To inform our future strategy we will be out and about hearing from the diverse communities across the South, from Rakiura/Stewart Island to Whakatipu, Fiordland to West Otago and all the communities in between.
We hope to learn more about the needs and aspirations for communities and the South. ​We are also undertaking:
engagement with Iwi and Māori
interviews with key stakeholders
a broadly available survey, and
place based community hui & special interest hui.
​This will help us determine our future priorities so that we can continue to best support the needs and aspirations of communities in the South.​