IMPACT INVESTMENT: INVERCARGILL CENTRAL LIMITED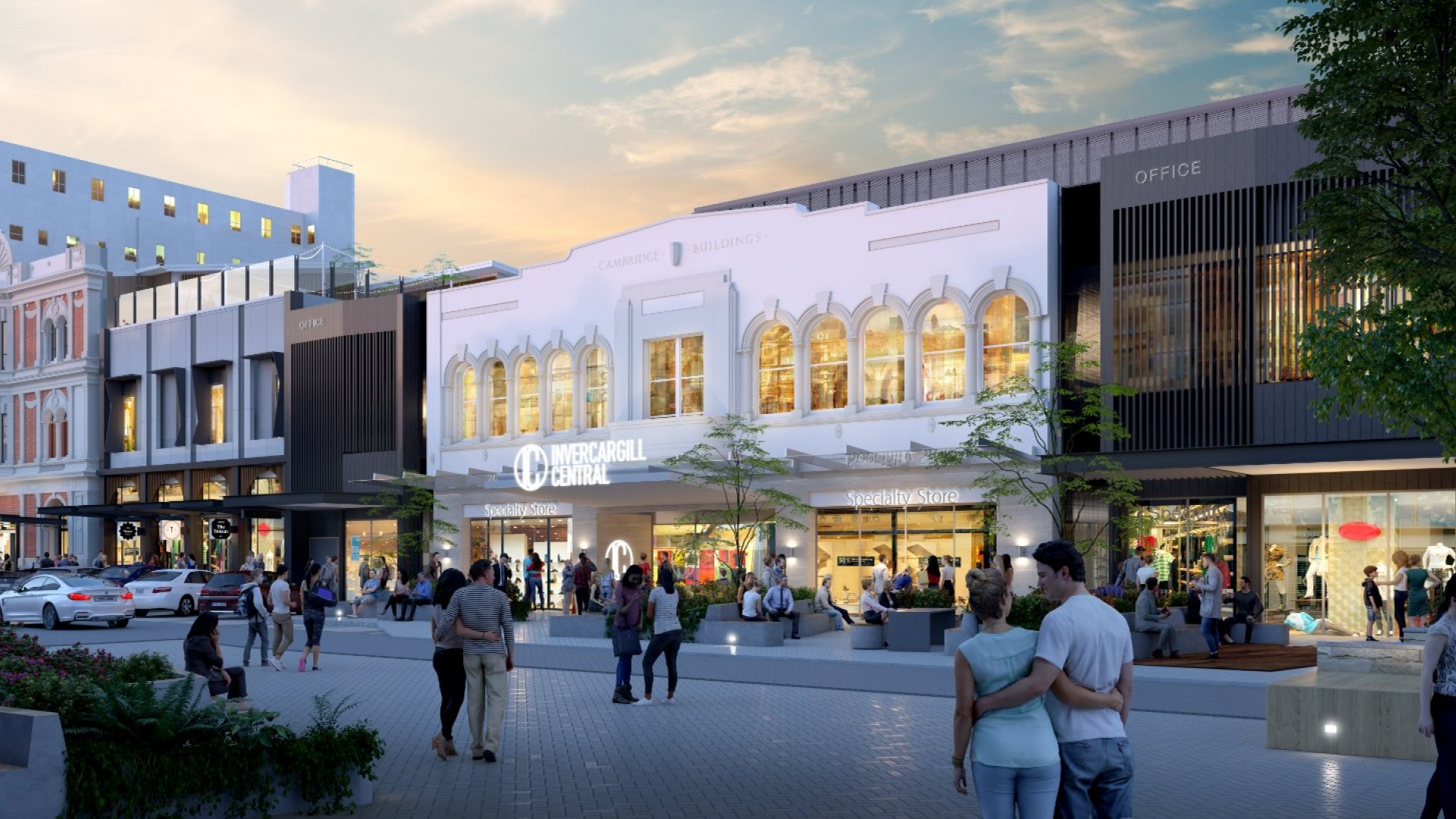 Only once in a lifetime will most people see the redevelopment of an entire city block. Invercargill Central provides a bright and bustling city centre, designed to give Invercargill its heart back. Careful consideration was given to develop a contemporary, functional centre that provides an engaging customer experience while remaining in scale with the existing surrounding buildings. Three heritage building facades have been preserved and beautifully worked into the new development, including the former Southland Times building, Bonsai Restaurant and Cambridge Arcade. The new inner-city development is set to transform the region and reinforce Southland as leading the way in innovation and redesign.
Community Trust South invested $20 million as an impact investment in the Invercargill Central development, helping leverage funding into the region to ensure the project went ahead. The project is a key part of the Southland Regional Development Strategy to bring 10,000 extra people to the region and aligns strongly with the Trust's vision for a thriving South and with its strategic priorities, which include community development and community economic development.
Impact investing is a relatively new approach increasingly being used by other community trusts and philanthropic funders to deliver positive social or environmental impact alongside investment return.
The Trust invested in this development as it is expected to deliver long-term positive impacts for the region including creating jobs, increased spending, opportunities for new business development and helping to draw more people to work and live in the region. The preservation of our heritage by way of the retention of several building facades and of the artifacts found during the process were also important outcomes for the Trust.
Completion of stage one is a huge milestone for everyone who has played a part in bringing the city's vision to life.
The doors to Invercargill Central were officially opened on Thursday 14th July with a karakia by Ngāi Tahu Kaumātua Michael Skerrett.
"This is truly an exciting asset to bring into the region and being able to include such a range of high-quality retailers is something we can't wait to share with our community and visitors to the city." Invercargill Central Ltd Chair Scott O'Donnell