OTAGO RESCUE HELICOPTER TRUST: OTAGO RESCUE HELICOPTER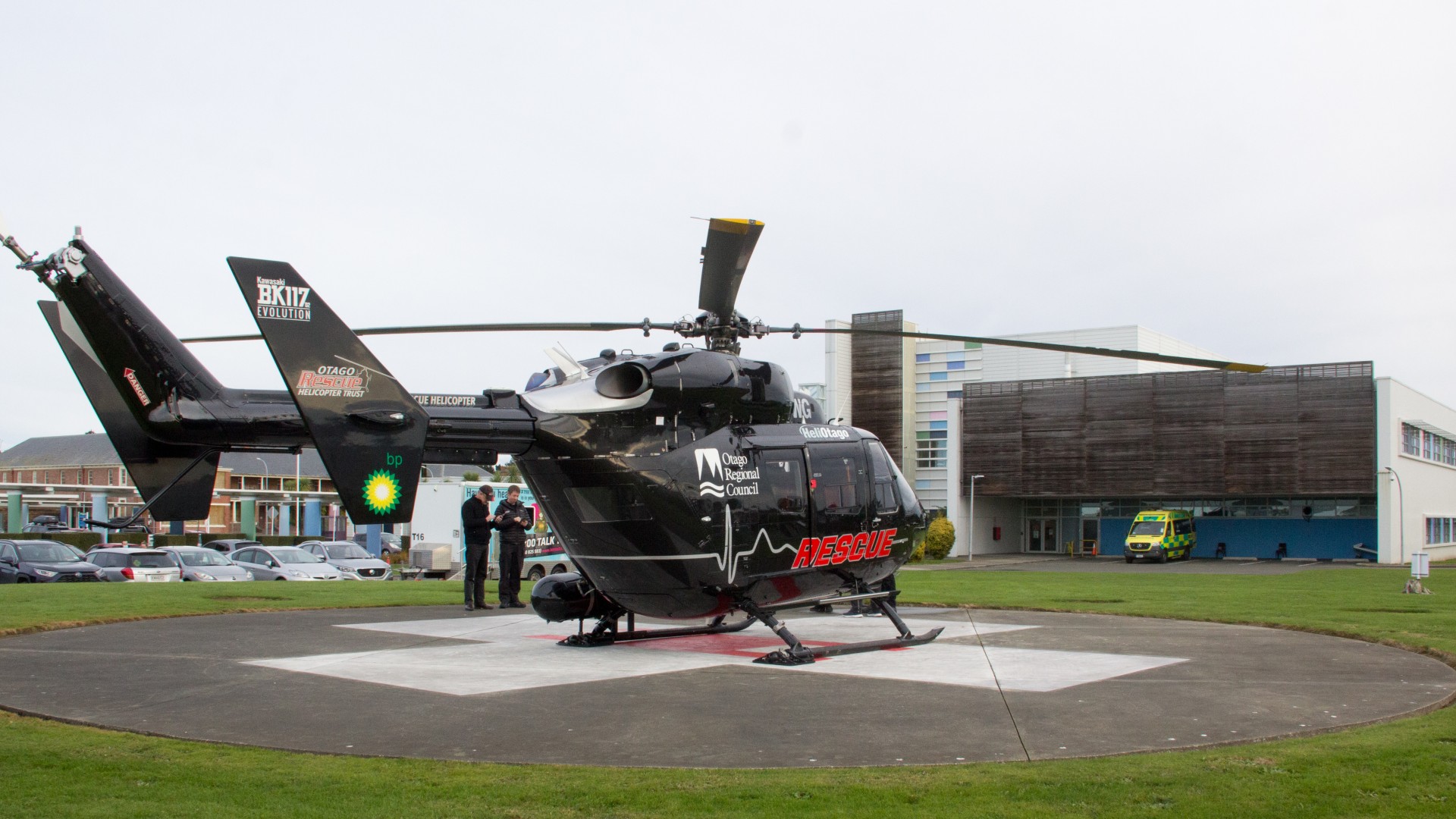 There has been a 28% growth in the number of rescue missions completed in the lower South Island last year with 1,703 patients being rescued. Of these 689 (40%) are from the Community Trust South area. Missions include accidents and medical emergencies, inter-hospital retrievals or transfers, and a small number of search and rescue missions and maritime missions.
These rescue missions are flown by some of the most talented pilots in the country who are well equipped to fly our unique southern skies and rugged coastlines. Many of the pilots are IFR (Instrument Flight Rules) capable for flying in poor visibility and all are trained in Night Vision Google flying – significantly enhancing the rescue helicopters to respond in poor weather or night-time missions.
The teams are kept very busy – with bases in Dunedin and Queenstown the crew includes a professional and dedicated team of registered paramedics and intensive care paramedics all trained as helicopter crew. This allows the team to assist the pilot with navigation, use role-specific helicopter equipment, guide the pilot into off-pad landing sites and configure the helicopter for various missions. With the team being so well trained they can provide highly skilled, evidence-based treatment ahead of flying to the most appropriate hospital for definitive care.
Keeping equipment up to date and having the necessary medical equipment on board is key to these rescue missions. Community Trust South approved funding for the purchase of new and replacement rescue and medical equipment, such as new night vision googles, monitors, defibrillator and ventilator among many other essential items.
Andrew Duncan is an Intensive Care Paramedic with the Otago Regional Rescue Helicopter. "I enjoy my role with the team and I have seen many sunsets and sunrises and met many interesting people. I've been deployed to the two major earthquakes in the South Island. I've been winched onto ships on opposite sides of the mainland and into remote locations in the mountains. It is a privilege to provide help, provide assistance and specialty care."