PLAYGROUND FUND : WAIHOPAI SCHOOL PARK SYNDICATE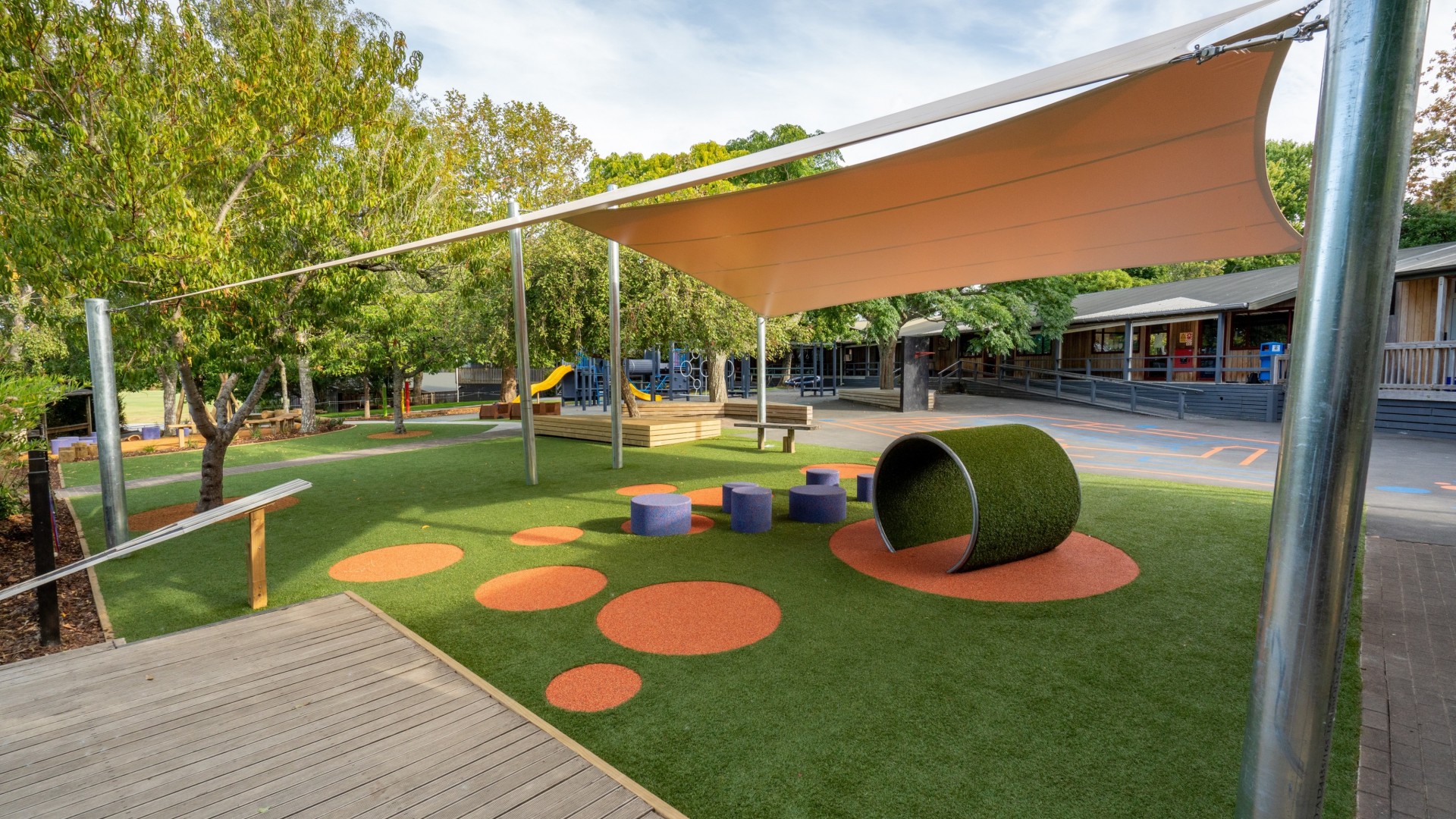 "Bumps…BUMPS!" It might have only been one word, but
the excitement lit up one student's face when asked what
he was looking forward to in his new school playground.
The Park Syndicate operates as part of Waihopai School
and caters for students with additional needs from the
ages of 5 through to 21. There are currently 16 students
on the roll, with the capacity to grow.
The Park Syndicate's existing playground does not cater
to students' specific needs or offer much in the way of
stimulation. The new playground, which is overlooked
from the classrooms, will be colourful and inviting for
the students. Large sails will be erected over most of
the area, providing an all-weather play space. Sensory
equipment will be designed to appeal to the visually
and hearing-impaired while also being accessible for
children with limited mobility and children with specific
stimulation needs. A sensory play path will have the all
important bumps that are going to be a highlight for the
children in wheelchairs.
Along with Community Trust South funding, the school
community has shown its support for the project through
additional fundraising initiatives. Eion McKenzie and his
brother Allan undertook an impressive Bluff to
Cape Reinga cycle journey to support the project and
his grandson, Ollie, who attends the Park Syndicate. The
playground will be unique to Invercargill and will offer
an inclusive play space for children from the school as
well as the wider community.
Construction is underway with the sail poles already
in place, but the real excitement will begin soon, with
November as the target for completion. The space will
be a wonderful early Christmas present for an excited
group of students who at this stage, with their current
playground being such a blank canvas, can barely
imagine what it will look like.