Inaugural Rakiura Challenge: The Stewart Island Promotion Association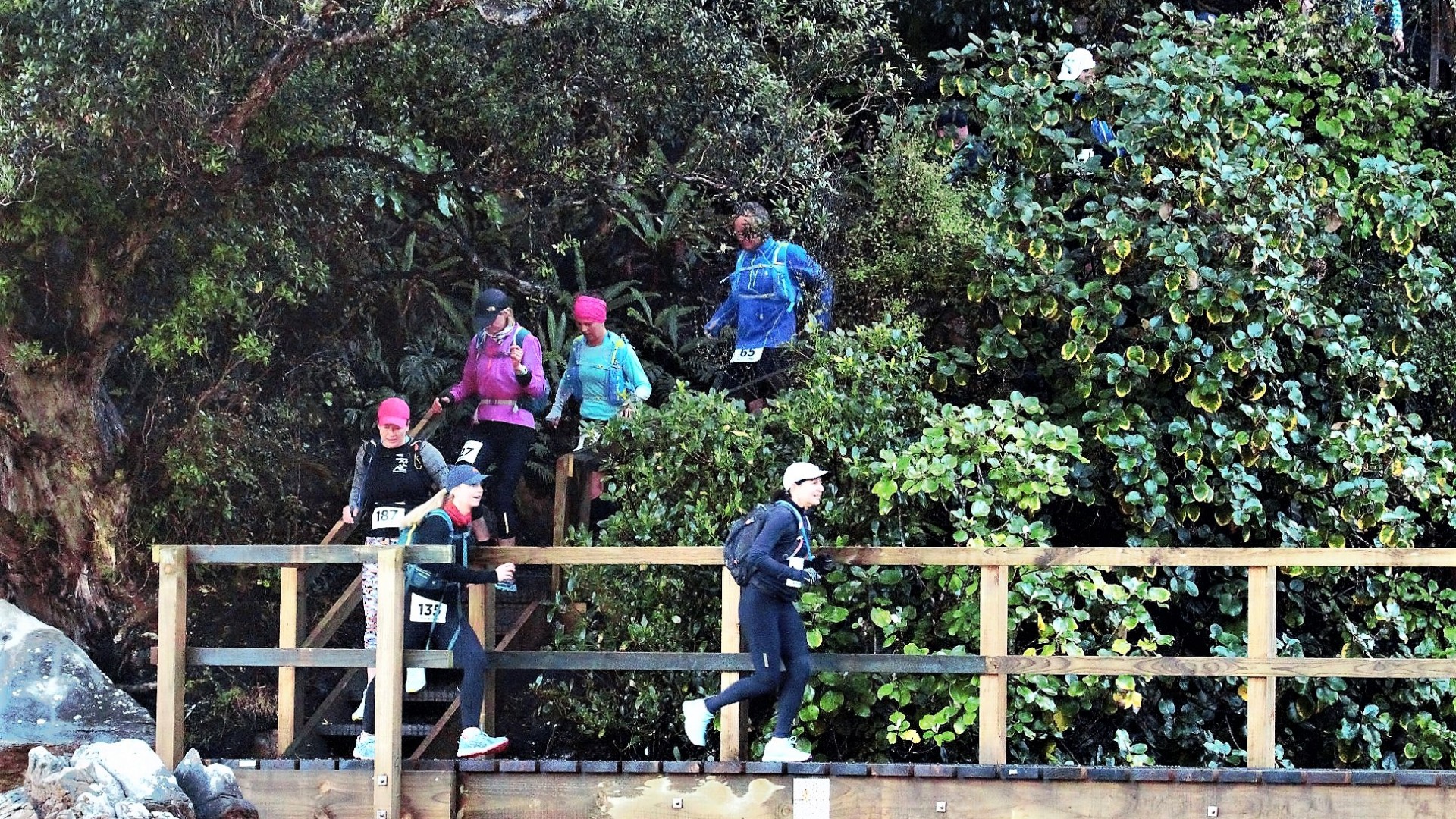 New Zealand's southern-most trail run - Rakiura Challenge traverses 32km through Rakiura National Park starting at Horseshoe Bay and finishing in the centre of Oban. Event participants take in the historic Māori trails, colonial logging sites and spectacular bush and beaches over the single day event.
The inaugural Rakiura Challenge sold out within four hours with 250 participants signing up for the challenge. Race day saw over 400 people travel to the Island for the event, doubling the entire population of the Island. The Challenge is organised by the Stewart Island Promotions Association (SIPA) which promotes the Island as a place to visit, live and work and to help retain the Islands heritage and naturals history. The core organising committee for the inaugural Rakiura Challenge, chaired by Aaron Joy, was well supported by the local community including DOC who has given a 10 year concession for the event to traverse the National Park. The remoteness of Stewart Island presented some challenges including limited accommodation and catering capacity however the resourcefulness of locals combined with specialist volunteers helped to ensure these challenges were overcome.
"With the number of competitors/supporters visiting the Island race organisers had to think outside the square on how we would feed everyone over the two days. SIT Hospitality students were approached to see if they would undertake work experience catering for the race. This proved so successful that SIT have locked in their students for the next race as well. The Southland tramping group was also approached to undertake marshal duties on race day around the Rakiura Track. After the success of the inaugural Rakiura Challenge, the Rakuira Great Walk will now become a great run." – Aaron Joy
SIPA see the event as having potential to promote the Island as a tourist destination while benefitting local businesses and community groups. With the success of the inaugural challenge, and the 2020 event already sold out, the Rakiura Challenge is well on its way to being one of New Zealand's great runs.