CENTRAL LAKES POLYFEST: MĪHARO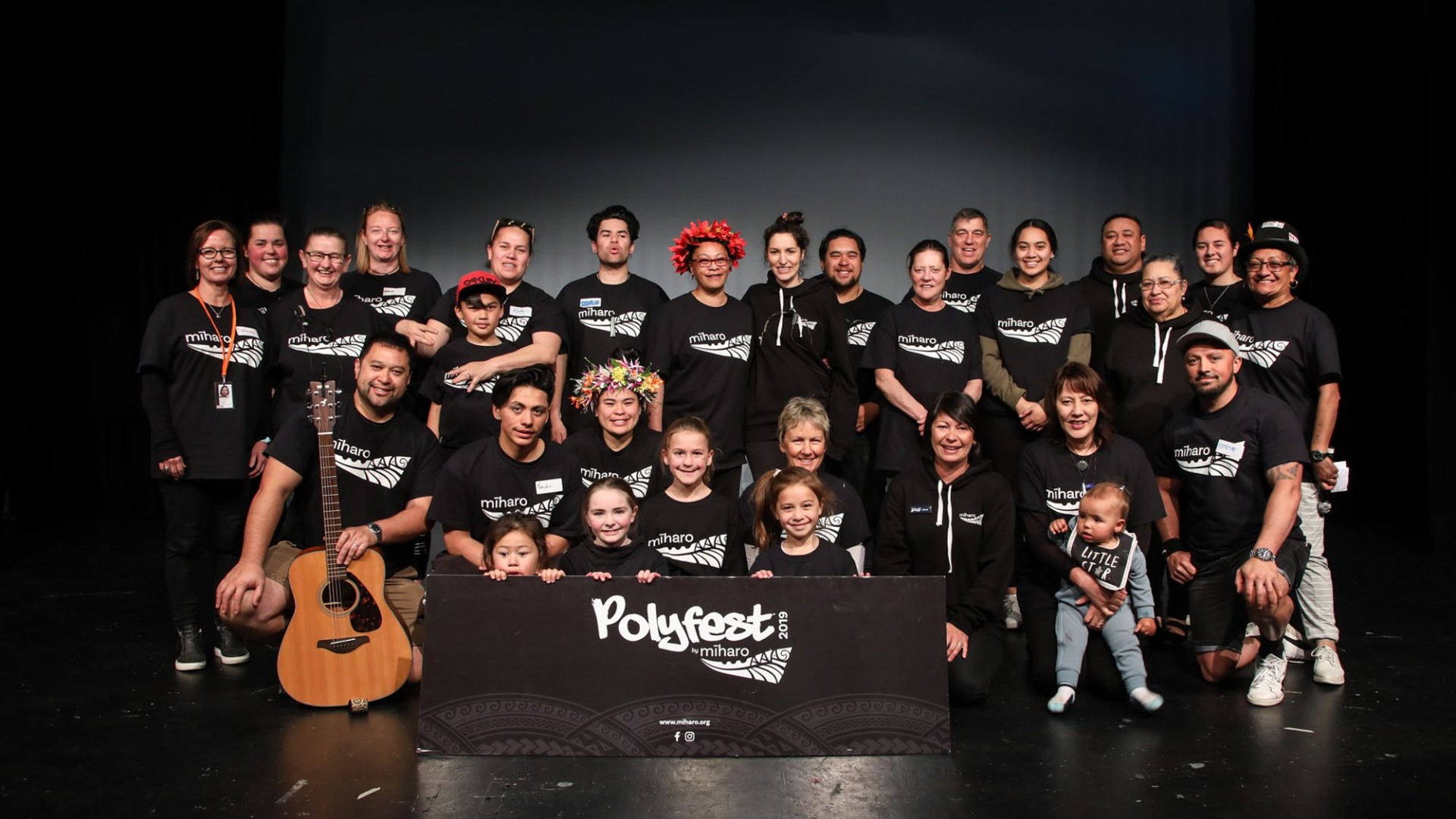 Polyfests celebrate cultural diversity, provide a sense of identity and are a catalyst for understanding and acceptance, with Central Lakes Polyfest, being a shining example.
Mīharo (formally Murihiku Maori and Pasifika Cultural Trust) was able to use their experience of establishing and running their iconic and highly successful Murihiku Polyfest for over 11 years to introduce Polyfest to the Central Lakes area. Up until 2018 schools had to travel to Invercargill to participate in the Murihiku Polyfest. This highlighted the need for an event to be organised in the Central Lakes area, and the response has been overwhelming. Now in its second year, the uptake in performances and participants has grown significantly. Mīharo aims to grow the event and involve more local volunteers from the Central Lakes area so it becomes an event for the community by the community.
"We want students to feel empowered to perform and to feel pride in culture. We know the individual and community benefits Polyfest brings and we want to extend this opportunity to as many children and young people as we can. We appreciated the support from the Trust for the inaugural event and continuing to support us as we grow the event in this region." – Mandy Smith, Mīharo
While having the same number of groups perform in the second year, the number of individual performers rose from 600 to 1100 which shows the passion and reach for cultural knowledge and experiences are continuing to rise. This impact goes beyond the school t o whānau and the wider community as they help with practices, creating uniforms and holding celebration nights. The audience was over capacity at times over the two day event. Some whānau showed their support with a haka tautoko reinforcing their pride in their children's performances.
"We were blown away with the level of performances and the new waiata and haka that have been written. We spoke with teachers who told us how kapa haka has become a cornerstone of their schools and they are seeing culture being celebrated and shown not just at Polyfest time but throughout the year." – Mandy Smith, Mīharo