SPORT SCHOLARSHIP: SHAKIRA MIRFIN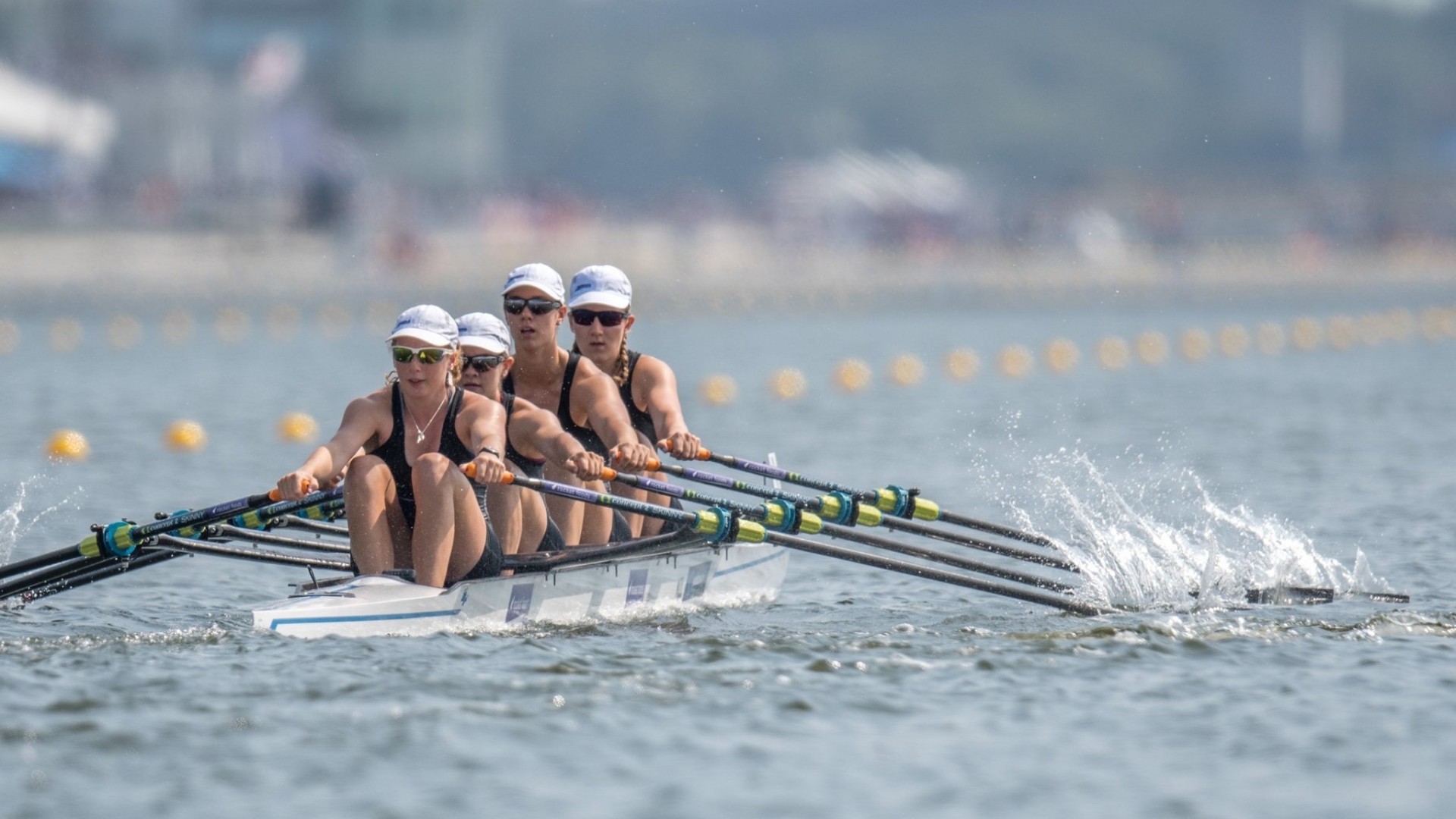 2019 was a particularly impressive year for junior rower Shakira Mirfin. Winning a national title in the under 17 girls single scull at Maadi Cup, Shakira then trialled and won a place in the Junior New Zealand women's quadruple sculls crew.
The 2019 World Rowing Junior Championship was held in Tokyo and the New Zealand women's quadruple sculls crew were unbeatable, winning their heat, semi-final and the final saw the girls all bringing home gold medals.
Shakira has been well supported back home with her coach Jack Allan believing she is easily the best rower he has mentored, as well as being part of the Academy Southland athlete programme. Academy Southland offers athletes an induction into high performance sport with a focus on athlete life, sport nutrition, performance psychology and strength and conditioning. Shakira credits the programme for teaching her how to look after herself and she learnt that sometimes little things can make a massive difference to your performance.
"I heard about Community Trust South funding through Academy Southland. During my time in the programme I learned about the impact Community Trust South has had on our community and the different funding opportunities the Trust provides. The funding I received from the Trust had a massive impact financially on my Junior Worlds experience, it helped to support me to cover the overall costs of the entire Junior's campaign. Receiving funding from the Trust was awesome, to have a part of the community behind me helping me to reach my goals. "– Shakira Mirfin
This is only the start for Shakira, she is hoping to gain selection to the New Zealand under 23 rowing team and continue to further her rowing career - with the passion and drive she has shown there will be more Gold in her future.